Ultrasonic Fat & Cellulite Burner
Regular price
$149.99
Sale price
$59.99
/
Fast & Free Worldwide Shipping
In stock, ready to ship

Inventory on the way
Fighting tough fatty areas, removing cellulite and also tightening your skin can be a difficult and expensive procedure. However thanks to the RedvoSlim™ Ultrasonic Fat & Cellulite Burner you can now easily and effectively do all these 3 treatments inside 1 single device from the comfort of your home.

INSTANT FAT LOSS
Our ultrasonic fat & cellulite burner will transform your fat cells into free fatty acids, which will then be discarded by your body's lymphatic system. In essence, the fat burning process is activated.
The device features far infrared lights which will stimulate the deepest skin tissues. This process will result in an increase in collagen production and increased blood flow. As a results, cellulite is reduced and the area is firmed up.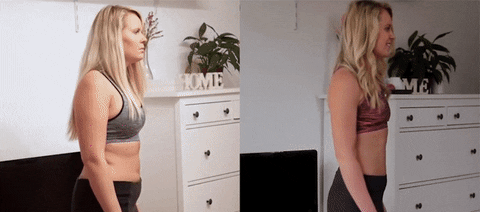 REMOVE CELLULITE & SAGGING SKIN
As a results of the fat infrared function firming and strengthening your skin, you will see an increase in blood circulation and collagen production, as well as the rejuvenation of old skin cells.
PAIN RELIEF & MUSCLE ACTIVATION
By activating all muscle fibers, the EMS function prevents disuse atrophy and increases blood circulation. By stimulating your muscles, you will burn fat as energy and relax your muscles.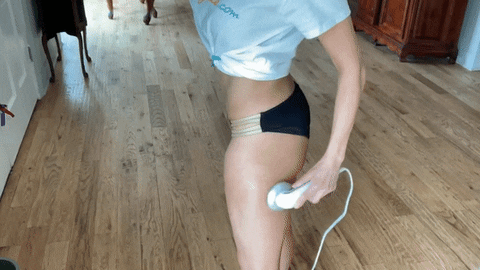 HOW DOES IT WORK EXACTLY?
With the RedvoSlim™ device you can burn fat and cellulite at home, instead of spending hundreds or thousands on expensive treatments such as ultrasonic cavitation, EMS therapies, and far infrared saunas.
Simple answer:
Through the use of sound waves your fat cells will be broken down and discarded by your body.
Complicated answer:
Our device works by the same principal that most professional beauty salon machines do. It utilizes the technology of low frequency ultrasonic waves which disrupt the membranes around the fat cells causing them to rupture, and allowing the contents of these fat cells to leak out. As a result of this, the triglycerides, which is the type of fat that leaks out of the fat cells, are allowed to be filtered through the body's lymph nodes or turned into glycerol and free fatty acids. The glycerol and free fatty acids are used as energy or released as waste.

The device should be used with a slimming cream or a water based gel. If you don't have any of those then you can also use coconut oil to obtain the best results.
FREQUENTLY ASKED QUESTIONS:
 1. How do I use the RedvoSlim™ device?
Answer: For most people who will use it for fat burning, cellulite reduction and skin firming, we recommend using the sonic and infrared modes together. To achieve the best results we suggest using the device for 20 minutes per area and 4 days a week. The device has a 10 minute timer built in which has the purpose of automatically turning off making it much easier for you to track your sessions.
To stimulate muscles, relieve pain, and prevent muscle atrophy, attach the included electrode pads to the connectors, plug them into the side of the device, and attach them to the desired area. When using the switches on the side of the device you are able to adjust the massage type and intensity level giving you the best treatment for you.

2. How long before I see results?
Answer: Although our device is truly amazing you shouldn't expect results to come overnight. However by consistently using it for 4 days a week you will already start noticing results after just 2 weeks. Now naturally this will vary from each individual due to different lifestyles, eating habits, genetics, etc. so we recommend giving it at least 4 weeks for noticeable results.

3. Do I need to use a cream or a gel?
Answer: Yes we suggest you do to achieve the best results! The device won't be very effective on dry skin which is why you should always use it with any water based gel (like an ultrasound gel or aloe vera), slimming cream or coconut oil.
4. Can I return my RedvoSlim™ if I don't like it?
Answer: Yes! If you don't like your RedvoSlim™ after 14 days of receiving it then you are more than welcome to return it. If you wish to return your RedvoSlim™ then please send an email to our support team so we can help you with the return instructions: support@Redvocare.com
100% SATISFACTION GUARANTEE:
Here at RedvoCare™ we believe in the effectiveness of our work and the quality of our products. Therefore we offer all our customers 100% satisfaction guarantee. If for whatever reason you decide that you are not satisfied with the product or the quality after 14 days from receiving it, then contact our customer support and we will help you returning your product and get a complete refund, no questions asked!
We offer a 30 day risk free policy. If for any reason you are not satisfied 30 days after receiving your product, we will repair it for you. All you have to do is contact our knowledgeable customer service team.