Ultrasonic Blackhead Removing Skin Scrubber
Regular price
$112.99
Sale price
$44.99
/
Fast & Free Worldwide Shipping
In stock, ready to ship

Inventory on the way
Are you plagued with blackheads and clogged pores? Do you struggle to find consistent ways to keep your skin hydrated? Ready to clean off all the dead skin from your face?

INTRODUCING THE RedvoSKIN™ ULTRASONIC BLACKHEAD REMOVING SKIN SCRUBBER!
Our Ultrasonic Skin Scrubber is the newest generation of microdermabrasion. The Ultrasonic Skin Scrubber won't cause redness and doesn't require big sums of money for treatments. For a once-off cost, you can experience the same results as beauty treatments.
HOW DOES IT WORK EXACTLY?
Every day, new skin cells are formed at the bottom layer of the epidermis to replace the skin cells we shed from the top layer.
The upper layers of the epidermis are often clogged with dirt, oil, and dead skin cells, causing the skin to lose its radiance and appear dull.
Our skin scrubber uses ultrasound waves to speed up the natural exfoliation process, loosening and removing this oil, dirt, and other cellular debris from the pores on the surface of the skin. 
YOUR SKIN WILL LOVE YOU!
Our Ultrasonic Skin Scrubber can penetrate deep skin and helps with cleansing of skin whilst improving micro-circulation on your skin, which reduces pore sizes, keeps the skin more hydrated and leads to a more radiant complexion.

The Ultrasonic Skin Scrubber is suitable for all skin types, normal, dry, and oily. You can obtain the same results that in beauty centre but at your home! In fact we offer you a low budget solution which will allow you to save a lot of money for specialised treatments. 
It can help solve the following skin problems:
Clogged pores
Excess oil
Blackheads and whiteheads
Dry, flaky skin
Dull skin tone
Uneven texture
Polluted skin
4 DIFFERENT MODES:
👉 Cleaning mode - Deep cleansing opens your skin's pores to remove dirt and impurities, also enhances the shedding of aging and abnormal cells.
👉 Lift mode - Massage your face with this device to help reduce the appearance of fine lines and wrinkles. 
👉 Ion- mode - Ion - mode helps absorb nutrients, minerals such as vitamin C or ingredients into the skin. Great to use after putting on moisturizer. 
👉 Ion+ mode - Ion+ mode helps in removing dirt and impurities from the skin, and then smooths the face.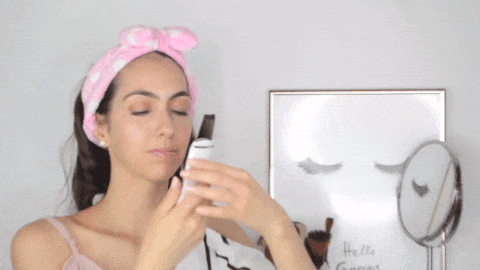 100% SATISFACTION GUARANTEE:
Here at RedvoCare™ we believe in the effectiveness of our work and the quality of our products. Therefore we offer all our customers 100% satisfaction guarantee. If for whatever reason you decide that you are not satisfied with the product or the quality after 14 days from receiving it, then contact our customer support and we will help you returning your product and get a complete refund, no questions asked!
We offer a 30 day risk free policy. If for any reason you are not satisfied 30 days after receiving your product, we will repair it for you. All you have to do is contact our knowledgeable customer service team.