Deep Tissue Scalp Massager
Regular price
$174.99
Sale price
$69.99
/
Fast & Free Worldwide Shipping
In stock, ready to ship

Inventory on the way
Wouldn't it be great to get a head massage whenever you wanted? Now with the RedvoScalp™ Deep Tissue Scalp Massager, you can get a great massage at home anytime! 

BENEFITS YOU CAN EXPERIENCE FROM USING OUR SCALP MASSAGER
Experience instant and long-term benefits:
✅ Increases hair growth & thickness
✅ Helps with dead skin cells & oil buildup
✅ Improves blood circulation
✅ Relieves dry scalp & dandruff
✅ Relieves stress naturally
✅ Remedies chronic headaches & migraines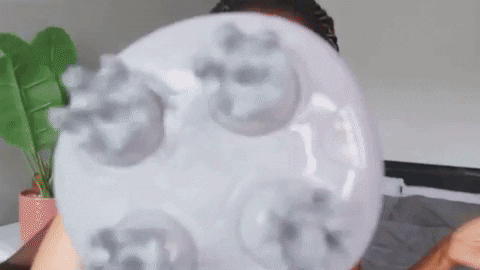 WHO IS OUR SCALP MASSAGER FOR?
If you suffer from hair thinning, flaky scalp, dandruff, headaches or stress in general, our scalp massager is perfect for you!
It's been designed to restore the natural balance of your scalp to keep it healthy, resulting in improved hair growth & thickness. It's also for anyone who just wants to relax and experience a sensational feeling when using the massager, resulting in reduced stress levels.
It's the perfect solution for anyone wanting a life with healthy looking hair & much improved quality of life overall.
FEATURES YOU WILL LOVE
IPX-7 Waterproof - take it in the shower for a phenomenal scalp massage. Add it to your daily wash routine and use it in conjuction with your shampoo, conditioner or any other hair treatment.
Anti-Tangle Technology - The medical-grade soft silicone heads prevent hair from being pulled or tangled and do not hurt your skin.
Removable Silicone Nodes - The massage nodes are detachable for convenient and easy cleaning.
Rechargeable - No batteries or cords needed, the massager is completely cordless so you can take and use it anywhere.
Not Limited To Your Scalp - Can be used as a full body massager and works phenomenal doing so.
HOW DOES OUR RedvoSCALP™ MASSAGER WORK?
A scalp massage not only feels good and relieves stress but also comes with many benefits.
Massaging the scalp relaxes the nervous system by stimulating nerve endings - and a light touch is sufficient. By giving your scalp a massage, you also promote blood circulation in your scalp which will result in more active hair growth & thicker hair.
In 10 minutes a day, you can relieve the stress of the whole day and relax, while your hair will grow healthier and thicker in the long term.
100% SATISFACTION GUARANTEE:
Here at RedvoCare™ we believe in the effectiveness of our work and the quality of our products. Therefore we offer all our customers 100% satisfaction guarantee. If for whatever reason you decide that you are not satisfied with the product or the quality after 14 days from receiving it, then contact our customer support and we will help you returning your product and get a complete refund, no questions asked!
We offer a 30 day risk free policy. If for any reason you are not satisfied 30 days after receiving your product, we will repair it for you. All you have to do is contact our knowledgeable customer service team.