High Power Hearing Aid- Rechargeable Sound Amplifier Sound
Regular price
$199.99
Sale price
$75.99
/
Fast & Free Worldwide Shipping
---
In stock, ready to ship

Inventory on the way
The AIR is a virtually invisible hearing aid with the latest digital technology, delivering high-quality sound. It's America's best-selling value hearing aid. 
You'll hear clearly and comfortably in a variety of settings—watching television, at a dinner party, at church—thanks to the AIR's advanced noise reduction.
Say goodbye to background noise
Advanced noise reduction eliminates the background noise and provides precise amplification of speech, so you can focus on the conversation in front of you.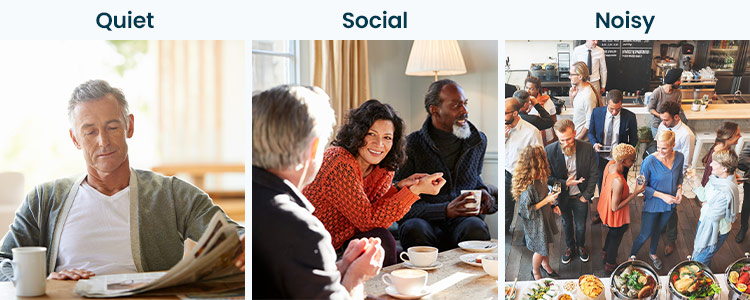 Multiple settings to suit your environment
Four program settings enable you to adapt the hearing aid so you can communicate confidently in any situation.
Clear hearing, no whistling
Hug a loved one or put on a hat without the annoying squealing of other hearing aids. Advanced feedback cancellation technology identifies and eliminates whistling (feedback frequencies) before they reach your ear.
The new  Sound™ model is the result of years of research and improvements. After studying hearing technology for over a decade the brand new  redvoo Sound™ Rechargeable Universal Hearing Aids is one of the most powerful, easy to use rechargeable devices on the market at its price for a nearly invisible hearing aid.

How can hearing aids that cost 119$ be every bit as good as ones that sell for $3,000 or more?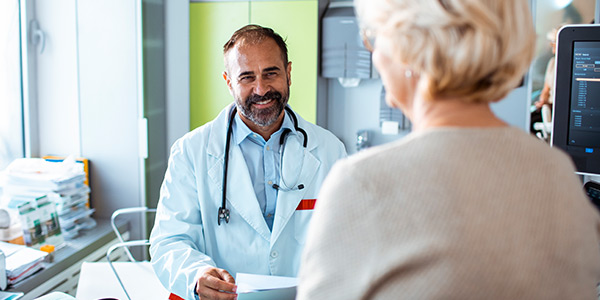 Thirteen years ago, our founder, a practicing Ear, Nose, and Throat Surgeon, was shocked to discover how many of his patients were missing the most important moments of their lives due to the high cost of hearing aids.

He spent years pouring over hearing tests and researching the expensive hearing aids that cost thousands of dollars, searching for a better solution⁠—a simpler solution that didn't require long appointments or a small fortune.

Eventually, he made a shocking discovery. Most people's hearing loss follows a similar pattern. After this breakthrough, he dedicated his life to making affordable hearing aids a reality by:
simplifying the design

 

and eliminating unnecessary costs
focusing on the best background noise reduction

 

for clear speech
removing the middlemen

 

entirely and streamlining the process

The end result? A revolutionary, medical-grade hearing aid that works for over 94% of Americans with hearing loss. It's advanced but easy-to-use design allows almost anyone to adjust it themselves, and provides clear, focused sound without the background noise.
Quality Hearing DOESN'T HAVE TO COST A FORTUNE!
Everyone deserves the chance to enjoy life's precious moments. Whether conversing with your family over dinner or enjoying an evening out with your friends, catch every word, sound and syllable without breaking the bank. Finally a pair of hearing aids of premium quality at a price you can actually afford. The perfect pair of heaing aids for those moments you can't afford to miss.
FULLY ADJUSTABLE
Our hearing aids are integrated with 3 different frequency modes and 4 types of volume to ensure that you can hear clear sound in different environments. The angle of the earplugs can be adjusted to fit either your left or right ear.

DOUBLE NOISE REDUCTION TECHNOLOGY
They are made with a newly upgraded smart chip making noise reduction 30% higher than other hearing aids. This makes your environments sound more natural and provides you with a more relaxing experience. Suitable for all kinds of people with poor hearing.

SAFE & COMFORTABLE
These rechargeable hearing aids have been designed to give seniors the best experience and comfort. The hearing aids are made of the latest materials, the shell is nano-coated, waterproof and sweat-proof. They come with 4 different sizes of earplugs (S/M/L/XL) for various ear sizes to ensure that the hearing aid is firmly fixed in place.

COMPLETELY RECHARGEABLE. NO MORE EXPENSIVE BATTERIES!
The sound amplifier is fully charged for about 2 to 4 hours, and it can be used for about 48 hours. Comes with a small case making them easy to carry with you on the go. Our HexoSound™ hearing aids makes it easy for adults dealing with hearing issues to easily communicate with others and provide a "booster" in their quality of life.
100% SATISFACTION GUARANTEE:
Here at  REDVOO Care™ we believe in the effectiveness of our work and the quality of our products. Therefore we offer all our customers 100% satisfaction guarantee. If for whatever reason you decide that you are not satisfied with the product or the quality after 14 days from receiving it, then contact our customer support and we will help you returning your product and get a complete refund, no questions asked!
We offer a 30 day risk free policy. If for any reason you are not satisfied 30 days after receiving your product, we will repair it for you. All you have to do is contact our knowledgeable customer service team.