Skin Rejuvenation Photon Face Mask
Regular price
$174.99
Sale price
$69.99
/
Fast & Free Worldwide Shipping
In stock, ready to ship

Inventory on the way
RedvoMask™ is designed to fit seamlessly into your busy lifestyle. Just place the mask on your face while the build-in LED light therapy work its magic on your skin to help reveal a more radiant complexion. The best part? This wireless skin rejuvenation mask lets you get premium skin care from anywhere - without being plugged in!

ARE YOU READY TO SEE THE NEW YOU?
Say no to breakouts, wrinkles, rosacea or dark spots! The team at RedvoCare™ has developed a new Skin Rejuvenation Photon Face Mask that dramatically ENHANCES your skincare routine. Using our advanced LED technology to effectively treat even the most severe skin conditions, your face will FEEL and LOOK the best it has ever been!

THE WORLD'S MOST EFFECTIVE SKIN CARE SOLUTION
Doctors, dermatologists and celebrities swear by its effectiveness! It has been clinically proven to help with a wide variety of skin ailments while causing NO HARM and taking only 15 minutes of your time.
Thanks to its 150 high-intensity LED lights, RedvoMask™ stimulates your skin cell's self-healing capacities while greatly REDUCING redness, bacteria and the population of demotex mites on your skin!
SAVES YOUR SKIN AND WALLET
One of the major drawbacks of relying on creams or clinical treatment to achieve & maintain a healthy skin is that you will always have to keep buying more. The RedvoMask™ is a ONE-TIME investment in a lifetime with clear, healthy skin!
HOW DOES THE RedvoMASK™ WORK?
LED photomodulation, also called LED light therapy, uses colour wavelengths of visible light to tone and repair your skin. Our body uses the light as a source of energy to fuel the REJUVENATION of damaged cells and stimulate their natural healing abilities. This FDA-approved technology is remarkably effective and a true breakthrough when it comes to modern skincare! 
BENEFITS TO THE SKIN
REDUCES ACNE, BREAKOUTS - blue light therapy shrinks pores, regulates production of excessive sebum and eliminates propionibacterium acne
REDUCES WRINKLES & FINE LINES - red light stimulates production of collagen & elastin which helps with saggy skin and wrinkles.
SKIN DETOXIFICATION - yellow light promotes lymphatic drainage which aids the body remove waste & toxins
TREATS ROSACEA - red & yellow also improve the appearance of both papulopustular and erythematotelangiectatic rosacea
IMPROVES COMPLEXION - green colour lightens pigmentation and age spots to reveal a fairer complexion
ANTI-INFLAMMATORY - purple light reduces redness and significantly improves the look and feel of an inflamed skin
WHY YOU SHOULD USE OUR RedvoMASK™?
✔ SAFE & NON-INVASIVE 
Our masks are non-invasive, discreet and have no down time. It emits 100% UV-Free light which does not cause any side effect.
✔ CONVENIENT & EFFECTIVE 
RedvoMask™ can be used from the comfort of your home. Just 15 TO 30 MINUTES of 2-4 treatments/week will make a great difference!
✔ SCIENTIFICALLY PROVEN 
Countless studies have proven the effectiveness of LED Light Therapy and concluded that treatments can lead to LASTING RESULTS with regards to the skin condition & its overall health.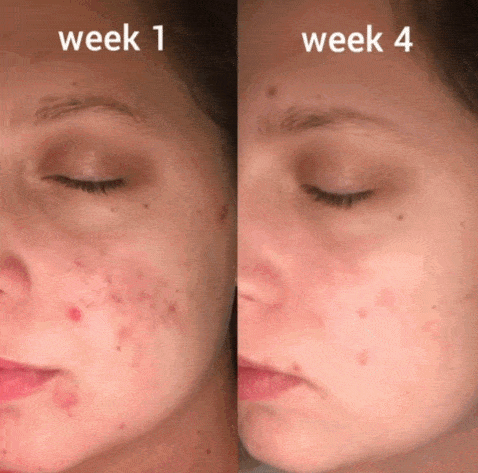 LOVED BY YOUR FAVORITE CELEBRITY!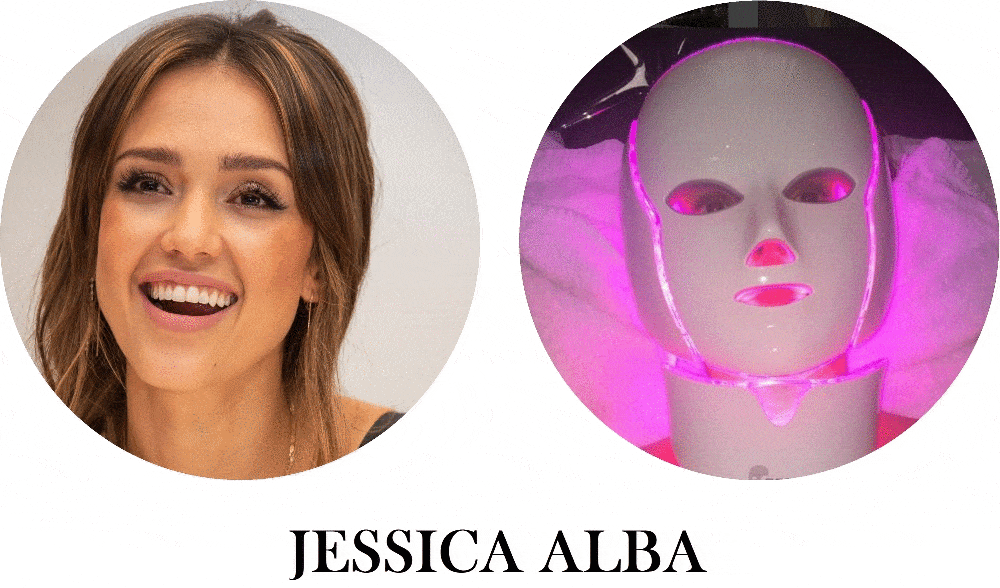 Join your favourite celebrity! Until now, LED therapy was only accessible in beauty salons and the masks used in clinics sell for MORE THAN $1,500 EACH. We now made it possible so you can bring this cutting-edge technology to your homes and give your skin the care it deserves!
HOW TO USE OUR RedvoMASK™
100% SATISFACTION GUARANTEE:
Here at RedvoCare™ we believe in the effectiveness of our work and the quality of our products. Therefore we offer all our customers 100% satisfaction guarantee. If for whatever reason you decide that you are not satisfied with the product or the quality after 14 days from receiving it, then contact our customer support and we will help you returning your product and get a complete refund, no questions asked!
We offer a 30 day risk free policy. If for any reason you are not satisfied 30 days after receiving your product, we will repair it for you. All you have to do is contact our knowledgeable customer service team.