Intelligent Eye Massager
Regular price
$237.99
Sale price
$94.99
Save $143.00
/
In stock, ready to ship

Inventory on the way
We all know how much the life can be stressful nowadays, wouldn't be great have somethings that can help you relax, giving you a deep sensation of wellness whenever you are in just 15 minutes of use? Here it is!

HOW DOES IT WORK?
With its advanced massage techniques, MITO™ directly massages acupuncture points located around the eye to loosen tension.
MITO™ is equipped with a unique technology that allows the combination of a new generation multi-frequency vibration massage, air pressure massage, and innovative thermal functions, which will act directly on tissue.
The patented MITO™ technology is based on two main scientific areas:
Magnetic Therapy And Ocular Reflexology.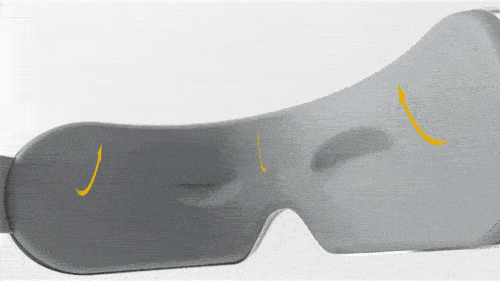 HOW CAN OUR EYE MASSAGER CHANGE YOUR LIFE?
✅ Replaces the need for a heating pad or ice pack to counter headaches. Relieves stress; immerse yourself in a state of total relaxation
A built-in heating pad that provides a gentle temperature between 38℃ and 42℃. This is great for relieving all kinds of headaches and migraines, improving your mood and immune system, and helping you relax after a hard day's work!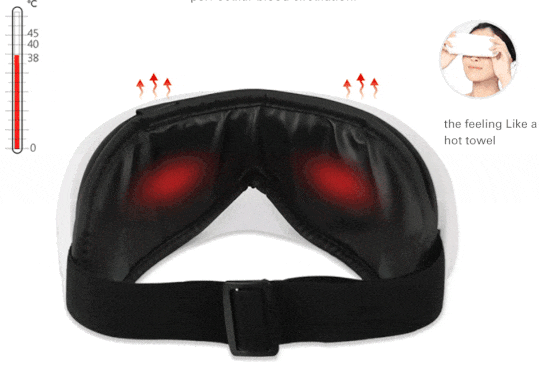 ✅ Alleviates insomnia caused by eye muscle strain, Your sleep quality improves by up to 50%
When you use MITO™ before sleep, you can fully relax the eyeball and eye muscles, reduce intraocular pressure, and reduce the dryness in your eyes, By reducing stress and creating a state of deep relaxation you can calm down excessive brain activity which helps to fall asleep faster and reach the necessary deep sleep called REMsleep.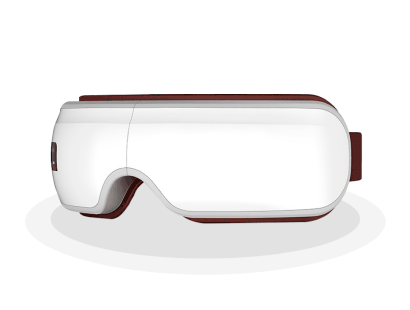 ✅ Soothes eye strain and dry eyes caused by staring at digital screens, reading, or sleeping.
The combination of heat, vibration and compression can help reduce dryness in the sensitive area around our eyes that causes redness, as well as reduce irritation that can be caused by contact lenses or glasses.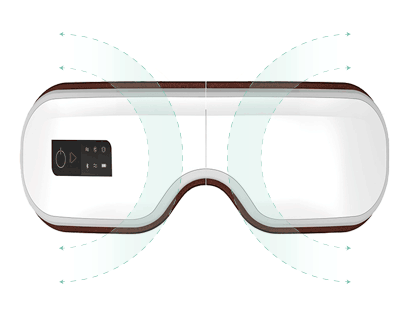 ✅ Increases blood flow for a more youthful and energetic appearance.
The importance of a healthy eye cannot be overstated. A tired face is often the result, and this can lead to other unattractive features, such as dark circles under the eyes or bags under the eyes.
Fortunately, MITO™ not only helps you rejuvenate your appearance but also yourself with its acupressure techniques that increase blood flow to stimulate oxygen pressure and heat to reduce fatigue around the temples and in the eye sockets where you experience stress tension.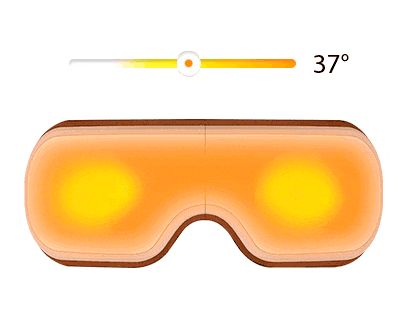 ✅ Provides scientifically proven music technology that gives you all the benefits of meditation in a fraction of the time easily and effortlessly.
MITO™ is equipped with musical frequencies that stimulate your brain to go into a theta state. It's proven that the theta state is a state of total relaxation of body and mind. Usually, it would take years of meditation to be able to reach such a powerful state on demand.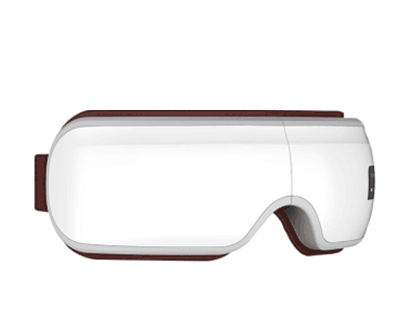 Yet, by exposing the brain to just the right frequencies, it will start going into the theta state on its own. this way, you don't need to master meditation or "find time to concentrate".
Just let the music guide your brain into this natural state of deep relaxation.
If you rather prefer to use your own music, you can play your favorite tracks over Bluetooth. Of course, if you rather enjoy complete silence, you can turn the music off completely.
4 MAIN FUNCTIONS OF OUR EYE MASSAGER
Intelligent vibration massage - The frequency of the vibrations provides a relaxing sensation by stimulating the release of the hormone serotonin.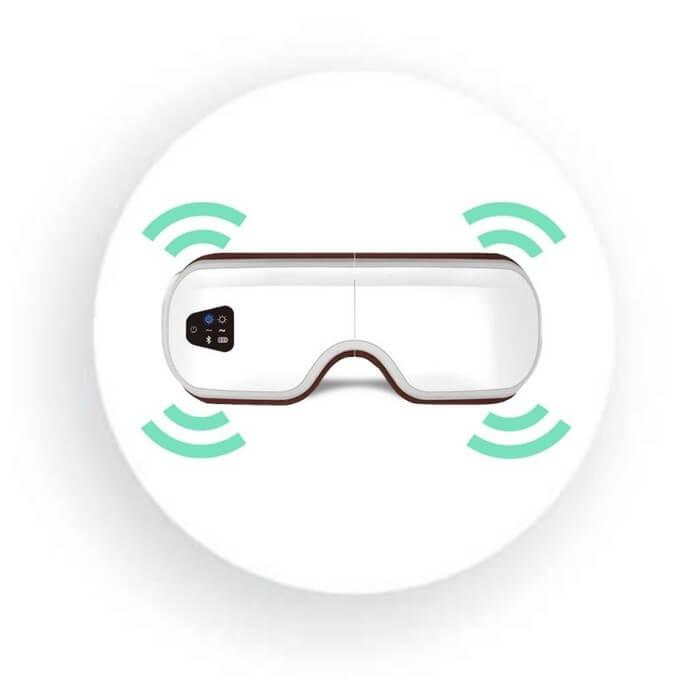 Intelligent thermal function - This function will help your skin rejuvenate and will give you a luminous look. A slight heat will seep into the epidermis to stimulate blood circulation and increase the production of collagen.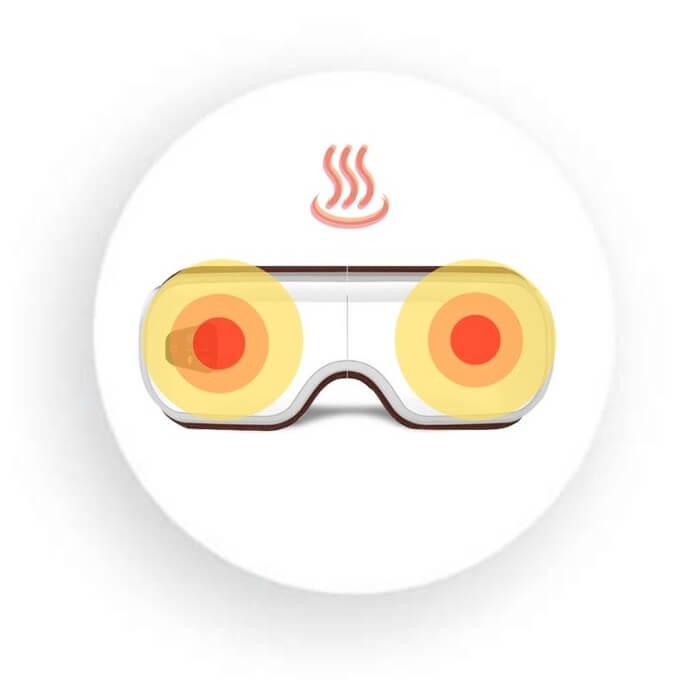 Air pressure massage - This function uses air pressure to target acupuncture points around the eyes. It relaxes the muscles and nerves around the eyes to reduce pain and fatigue.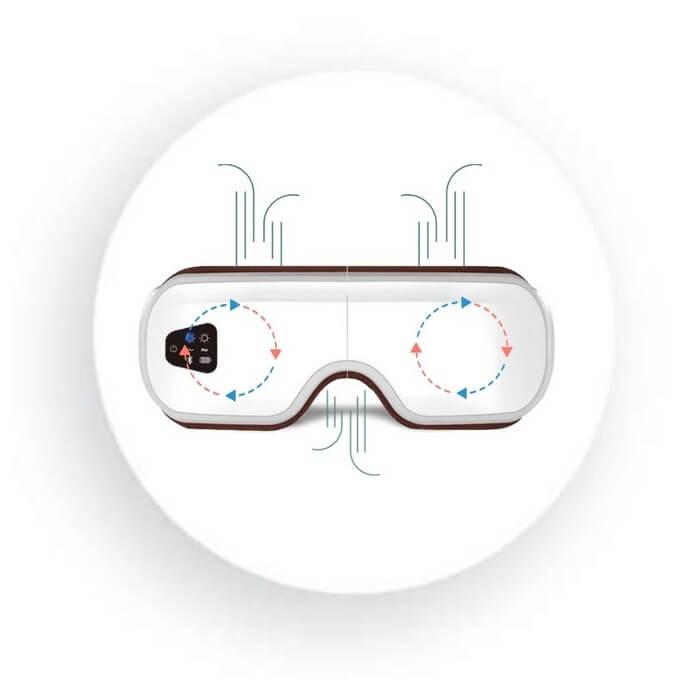 Bluetooth function - With Bluetooth, you can listen to your favourite music or even answer a call. If you want to stay calm, you can also mute the music.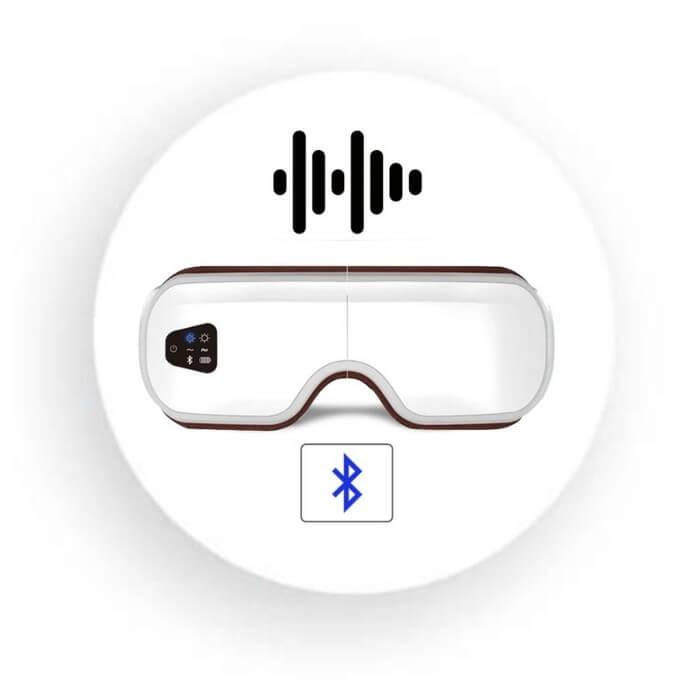 100% SATISFACTION GUARANTEE:
Here at RedvoCare™ we believe in the effectiveness of our work and the quality of our products. Therefore we offer all our customers 100% satisfaction guarantee. If for whatever reason you decide that you are not satisfied with the product or the quality after 14 days from receiving it, then contact our customer support and we will help you returning your product and get a complete refund, no questions asked!